Packet Pick-Up
Dick's Sporting Goods
Spotsylvania Towne Centre:
137 Spotsylvania Mall Drive, Fredericksburg, VA 22407
Date/Times TBD
You may have someone else pickup your packet. Please fill out the Proxy Form. The Proxy will need to show photo ID at packet pickup.
Awards
Award details will be released soon.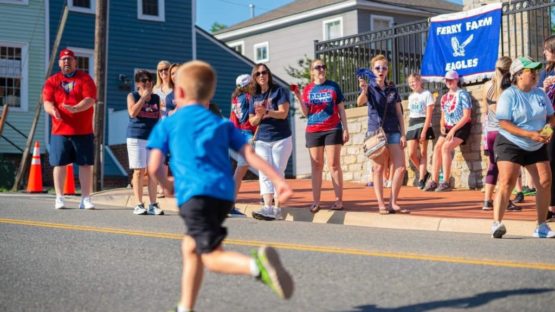 Parent Participation
Can you run with your child?
Parents of children under 8 may run with their participant in the George Dashington or the Caboose Run.
Parents may not run with participants in the 1 Mile Express.
Parents must sign a waiver at Packet Pickup.